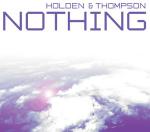 [pathos ="strong"]
Dear James Holden,
thank you for nothing. Thank you for
"
Nothing
"
! Thank you for everything!
We found the song more or less by accident on the "Extreme Couching Part5" compilation while spending one of the best weeks there is in a fascinating city abroad together with my closest and intimate friends. The track hit us out of nowhere. We were all immediately blown away. The only thing we were able to say (all at once) was:
W H A T. I S. T H I S!
Following was a full week of constant play. And after that again. And again.

Sure I know this track is from beginning of 2003, but how can a track like this ever become outdated? Similar to the rest of your music, that I missed out for such a long time, before listening to your style and becoming awake. Thank you for showing me, that "techno" means more than stupid trance, boring minimal and headcrashing schranz crap. You brought it all back on the map. And then this. A track that sums up everything that defines this music. A track that is in itself the essence of what I feel and follow since all these years. Nothing can be said in words to fully describe this.

Thank you. Thank you for NOTHING!"

[/pathos]
Nothing to hold the falling
So how can I survive this sinking feeling
Don't you know it's gone too wrong
Early morning
How could it have come to this
We're dyin' tryin'
It's a long way down
but no one in this crowd
Can stop me hitting the ground
'Cuz now I've got nothing to hold the falling
So how can I survive this sinking feeling
Nothing to hold the falling
So how can I survive this sinking feeling
Nothing to hold the falling
So how can I survive this sinking feeling
Nothing to hold the falling
So how can I survive this sinking feeling
Nothing to hold the falling
So how can I survive this sinking feeling
Nothing to hold the falling
so how can I survive this sinking feeling
Nothing to hold the falling
So how can I survive this sinking feeling