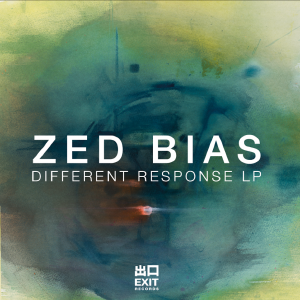 Zed Bias. Ein Name mit Resonanz. Urgestein. Undsoweiter [insert-EhrfurchtsRezensentenAlteKünstlerFloskeln-here] Ein Album. Mit Kritiken, in denen Vielseitigkeit und das Abstrakte betont wird.
Scheinen vor allem Euphemismen für "sperrig" zu sein.
Oder dafür, dass ein Album nicht dadurch anderster wird, in dem man auch nahezu jeden Track mit – ich kann es nicht besser beschreiben – anstrengenden Drums zuschüttet.
Es darf kaum einen schönen Rhythmus geben. Immer muss da ADHS Medizin und zu viel Nervosität hinzugefügt werden. Was die an sich sehr eigenen Tracks schlicht überwürzt (sehr schade bei Just like OHM, The Medicine Man). Das gepaart mit teilweise unfertig klingenden Arrangements (z.B. Dissecting Frequencies) erzeugt für mich zu hohe Stresslevel beim Hören.
Habe das Gefühl, dass soll alles genau so sein, um das Künstlerische, Andersartige, Anti-Bangerige zu unterstreichen. Damit man in Rezensionen von "durchbrechen von Hörgewohnheiten" schreiben kann.
Ja, ja ich weis, nicht alles muss sich applikativer Eingängigkeit beugen, aber zu absichtlich auf "anders" zu machen, ergibt irgendwie auch keine leckere Mahlzeit. Ach manno, He Loves Me ist doch so schön, aber kann man bitte die 0815 drums austauschen?
Schmerzhaft wird es bei doch eigentlich soo schönen Tracks wie Don't Play (Hauptsache totgedröhnt) oder – das zerbricht mir das Herz – Pick Up The Pieces.
Rhodes, Piano, Strings und Vocals aus dem Himmel treffen General-Midi-Zufallsstandard-Drum-Geboller der allerschlimmsten Sorte. Sowas ist in manchen Ländern sicherlich illegal und läuft unter Vandalismus.
Ich hoffe inständig auf Spectrasoul oder MJ Cole Remixe um diesen Track aus seiner selbstgewählten Schlammgrube zu holen. BITTE!