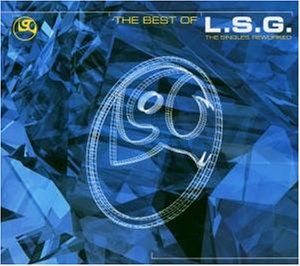 wir sagen: Unerreicht!
M:
Achtung! Jetzt kommtâ??s dicke. Okok, Superstition und Trance und so. Aber Oliver Lieb ist nun mal unerreicht. Wer â??Netherworldâ?? gemacht hat, darf nicht vergessen werden. Hier sind auf seiner â??Best ofâ?? (grade erschienen) nun seine besten StĂĽcke, ABER alle im Ambient-ChillOut-Gewand OHNE BEATS! Das muss man sich
als Wummer-Wummer-Lieferant erstmal trauen! Wie zu erwarten geben einem die Stücke auch ohne Beats den Rest. Kann man auch in der Badewanne hören. Oder am besten mit Kopfhörer im Bett. Aber nur die ersten 4 Tracks. Dann kommen doch Beats. Oder Druff. Aber da geht ja eh alles.
 
Anspieltipp:
8. Netherworld (Reworked) [OK, das hat Beats]
J:
So. Und jetzt kannst du mich wegen Befangenheit ausblenden, heimschicken oder was auch immer.
Am 30.06.1997 erschien bei Hoj Choons Records die Netherworld 12" von LSG. Und die hat eingschlagen. Ich habe das Label ja bereits im Beitrag zu Godskitchen (02.01.2005) erwähnt und die Jungs haben es damals einfach erkannt. JA! Ich…. mir feheln die Worte. Auf der Remix-Single ist die Seite A der Jule Verne Mix von Netherworld und der ist fĂĽr mich unerreicht, deswegen hänge ich jetzt nicht so an dem reworked. Aber die Nummern ohne Beats auf der Best Of sind genial.
Netherworld hingegen hat glaube ich nicht nur mich geprägt. Ich habe diese Platte erstanden 1997 und sie fast ein Jahr lang JEDEN Freitag beim Auflegen in München gespielt. Und die Leute hatten jedes mal wieder Tränen in den Augen. Das ist der Break der Breaks, Trance at its best. Vielleicht ist Oliver Lieb in diesem Bereich einfach touched by god?
Hier ist das Zitat,dass alles sagt, was es zu sagen gibt:"Some records never go away â?? they never stop getting a reaction on the dancefloor and they never stop getting people excited and misty-eyed at the mere mention of them. That's what defines a classic track."
Das scheinen aber noch nicht alle zu wissen, denn Ihr könnt den von mir gelobten Netherworld Jule Vernes Remix gerade gerade günstig bei Ebay bekommen.
Aber verdammt…. ich scheweife ab. Eigentlich ging es ja um das Best Of. Tja. Das kann man haben wenn man nicht alle alten Singles teuer nachkaufen will. Wenn es nach mir geht auch als DoppelVinyl Set am Besten bei http://www.city16.com/. Die fĂĽhren auch noch ein Paar LSG Singles von 97/98 und die Best Ofs von Hoj Choons……… Ach, unsere Jugend war schon geil!